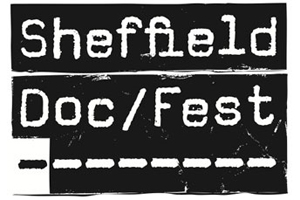 Also this year an ESoDoc delegation composed by ESoDoc Team and former ESoDoc participants will be present at Sheffield Doc/Fest.
This year ESoDoc also produced a session entitled "Out of Africa", which will take place on Thursday 14, starting at 16.15 at "The Chapel".
This panel discussion is not about what documentaries we should be making about Africa, but what documentaries Africa is making about itself. The focus is East Africa, the emphasis is on new technology like the mobile phone and the question is whether an indigenous style of documentary is emerging?
Session Producer: Heidi Gronauer - ESoDoc Head of Project
Chair: Hugh Purcell - ESoDoc Head of Studies

Speakers:
Mark Kaigwa - Social media strategist - Nairobi (KE)
Keith Shiri - Africa at the Pictures - Beirut (Lebanon)
Charles Asiba - The Kenya International Filmfestival - Nairobi (KE)
Ogova Ondega - LoLa Kenya Screen - Nairobi (KE)
Check the event on Sheffield Doc/Fest website: http://sheffdocfest.com/events/view/2158
Heidi Gronauer (ESoDoc Head of Project / ZeLIG director) and Hugh Purcell (ESoDoc Head of Studies) will be present at the festival from June 13 till 16. If you would like to organize a meeting during the festival please call +393479661272 or +390471977930.