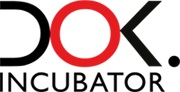 DOK.Incubator workshop is new initiative aiming to strengthen creative documentary industry bringing new impulses in the way of film postproduction, distribution and use of the new media and internet platforms.
Through the development of rough-cut stage documentary films DOK.Incubator aims to inspire film professionals with fresh ways of thinking about international film release, distribution, sophisticated marketing and actively working with audiences. The workshop is a follow-up to documentary development workshops and it is open to European producers with promising international project.
Deadline for project application: May 15th, 2012!
More info on www.dokincubator.net